Travel information
Favourite destinations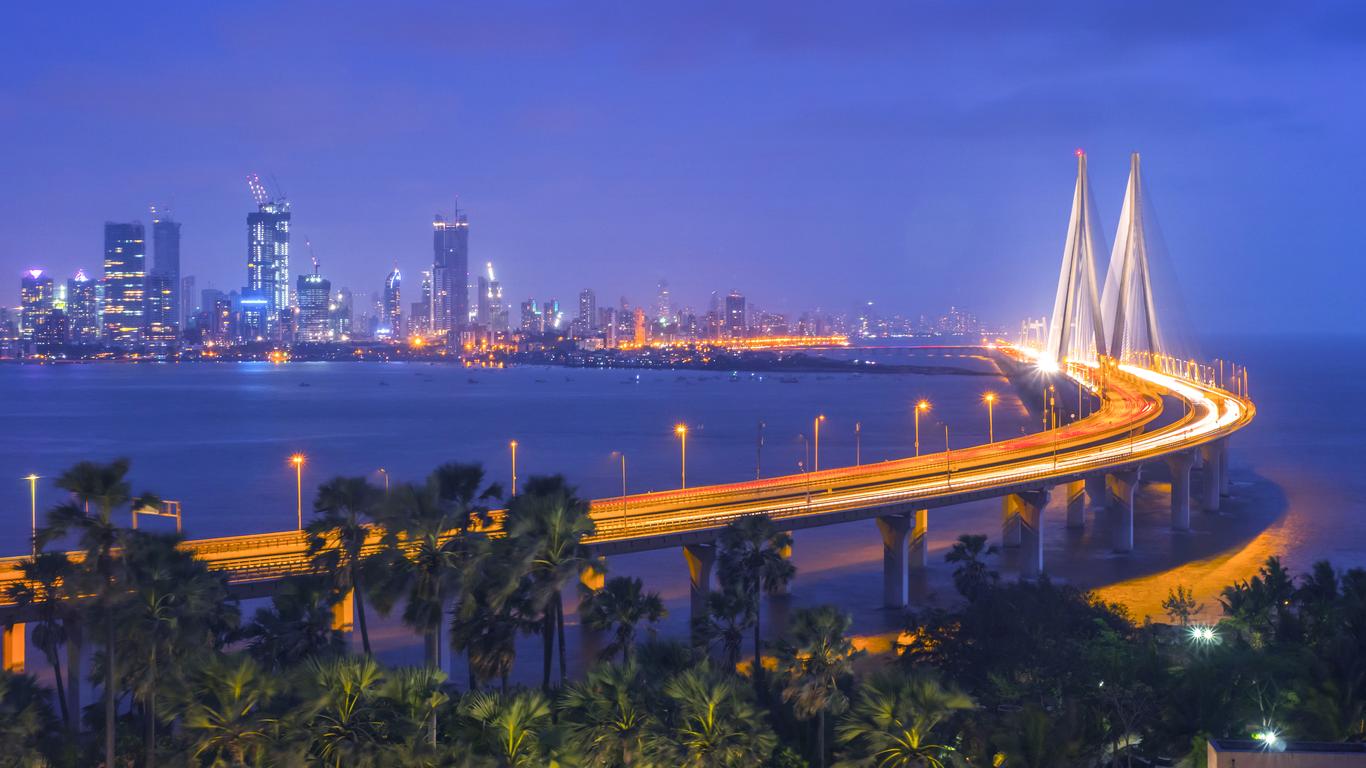 Mumbai
With its lovely chaotic streets, impressive colonial buildings, and vibrant atmosphere, Mumbai is definitely something you should see with your own eyes. This is a city where fine dining restaurants stand side by side with crowded street food stalls, and swanky fashion boutiques share space with colorful bazaars. Nevertheless, Mumbai is home to wonderful history and art museums, dazzling shopping, and the nation's best nightlife. It also houses the largest tropical forest in an urban zone, a giant human laundromat, and some of Asia's biggest slums. From nightlife to culture, here are the main reasons to visit Mumbai and immerse yourself in its infectious energy:
Also known as the City of Dreams, Mumbai is much more than just a bustling commercial capital; it is a phenomenon that everyone ought to experience. From its railway network that achieves nothing short of miracles everyday – carrying more passengers per kilometre than any railway network on earth – to its incredible ways of fostering a 20 plus million strong population that grows by the day.
Mumbai undoubtedly is among your finest options if you're looking to sample India's vibrant urban nightlife. From swanky clubs and lounges to edgy alternate and underground music venues, the city has something to offer everyone. It is also safer and better connected than other cities, making your night out a stress free event. Mumbai is filled with fascinating bazaars where shopping is both an adventure and a memorable cultural experience, not to mention a great way to discover the city. There's no better way to soak up the local vibe and somehow capture the magic of India than by rambling through the bazaars' charming stalls bursting with beautiful embroideries and colorful silks. A city that mixes with such passion the thrill of its traditional Indian bazaars with the elegance of the modern shopping malls can't be anything but a heaven for shopaholics. Some of the most popular shopping spots in Mumbai include Heera Panna Shopping Center, Crawford Market, Fashion Street, Bombay Electric (Indian design at its best), Colaba Causeway (cheap street shopping), Chor Bazaar (antiques), Mutton Street, and Zaveri Bazaar.
Mumbai is a deeply historic city. From ancient civilizations – whose legacies remain today in the form of the Kanheri caves that date from the 1st century BCE to the 10th century CE – to a complex colonial past, Mumbai brims with remnants of the many avatars it took prior to becoming the present-day financial hotspot that it is.
Surrounded by the calming waters of the Arabian Sea, Mumbai is a city for sea-lovers and beach babies. As our guide to the city's many beaches will reveal, there's a beach for every person and occasion in this vast city – from isolated virgin beaches to crowded, festive ones.
Mumbai has the best nightlife in India. As the sun goes down, its streets come to life with street food stalls and a varied selection of bars and clubs. From "permit rooms" (dingy dive bars), live-music venues, and comedy clubs to stylish cafes, swanky lounges, and some of the most exclusive nightclubs in India, there's something to suit any partygoer in this energetic, cosmopolitan metropolis.
Mumbai is one of the best cities to head to if you are looking to get a feel of the contemporary art scene in India. From Chapel Road's iconic street art to Jehangir Art Gallery and the many other famous galleries of Kala Ghoda, Mumbai has plenty to offer art enthusiasts. And if you're an art history aficionado, then the city's historic cave temples and its many museums including the Chhatrapati Shivaji Maharaj Vastu Sangrahalaya and the Dr. Bhau Daji Lad Museum will delight you.