Travel information
Favourite destinations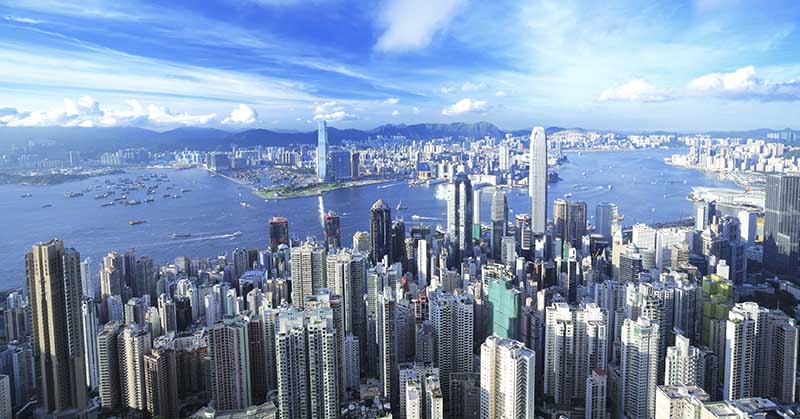 Hongkong
Hong Kong is best known as a shoppers' paradise. There is, however, so much more to Hong Kong than shopping. Visitors can enjoy views of the city from high altitude, sample local food, celebrate festivals, watch sports competitions, and visit movie settings in the city. Hike the mountains, visit Hong Kong's seafood markets, say hello to panda bears, learn to make dim sum, or watch a laser light show on the harbor—here are fourteen experiences you'll love in Hong Kong.
A colonial background gave Hong Kong a sophisticated fusion of east and west. Hong Kong's culture is unique, while simultaneously representing a fusion of different backgrounds. In Hong Kong, you can visit a high-altitude café in a skyscraper and enjoy a cup of coffee there in the morning, before going to pray for good luck in a Chinese-style temple in the afternoon. You can taste the special menu of the Winter Solstice Festival on December 22, and then join in the prayers at St. John's Cathedral on Christmas Eve.
Hong Kong attracts chefs and restaurateurs from all over the world, and boasts the most restaurants per capita in Asia. The city has a rich gastronomic landscape, with authentic Chinese and global cuisines, rustic local noodle joints, fine dining, hipster microbreweries and healthy vegan cafés. You can even sample the world's cheapest Michelin-star meal at the original branch of legendary dim sum emporium Tim Ho Wan. The unforgettable dining experiences on offer in Hong Kong also include the myriad street-food stalls, serving everything from stinky tofu and fish balls to poutine and milk tea.
Famed as a shoppers' paradise, Hong Kong offers a unique shopping experience. From trendy boutiques to traditional stores with Chinese products, from luxurious shopping malls to bustling street markets, you can find everything from the latest designer fashions and electronic products to best-value collectibles and antiques. Trendsetters from all over the world find Hong Kong to be Asia's best place for buying fashion clothes, electronic goods, watches, cosmetics and ornaments. In some duty-free stores and during the sales season, some goods are sold at prices cheaper than the prices where they were produced.
Housing several performance halls and many exhibition spaces, the Hong Kong Cultural Centre is the place to go to see some of the best local and international performing artists. Monthly rosters include shows from the Hong Kong Philharmonic and local children's choirs, as well as special occasions to see touring dance companies and musical ensembles.
Additionally, the annual opening of the Hong Kong Arts Festival in February marks the beginning of one of the city's most popular events. This calendar draws audiences in to see the best musical and theatrical troupes from all around the world.
In summer, suntanning, building sandcastles and swimming are definitely on the table. Surrounding Hong Kong Island are a few small islands that are easily accessible via regular ferry boats from Central Pier. A visit to the islands of Cheung Chau, Lamma or Lantau – all of which offer seafood, street-food stalls, hiking trails, cool boutique shops and relaxing beaches – is a lovely way to enjoy a sunny day if you visit in the warmer months.
To experience Hong Kong's nightlife, Lan Kwai Fong is the place to go. This compact neighbourhood in Central is packed with upscale clubs and restaurants, and boasts some of the best bars and parties in Asia. Besides Lan Kwai Fong, there is the nightlife zone along Lockhart Road in Wanchai and Knutsford Terrace in Tsim Tsa Tsui, and a number of comedy clubs such as The Punchline and TakeOut Comedy.