Travel information
Favourite destinations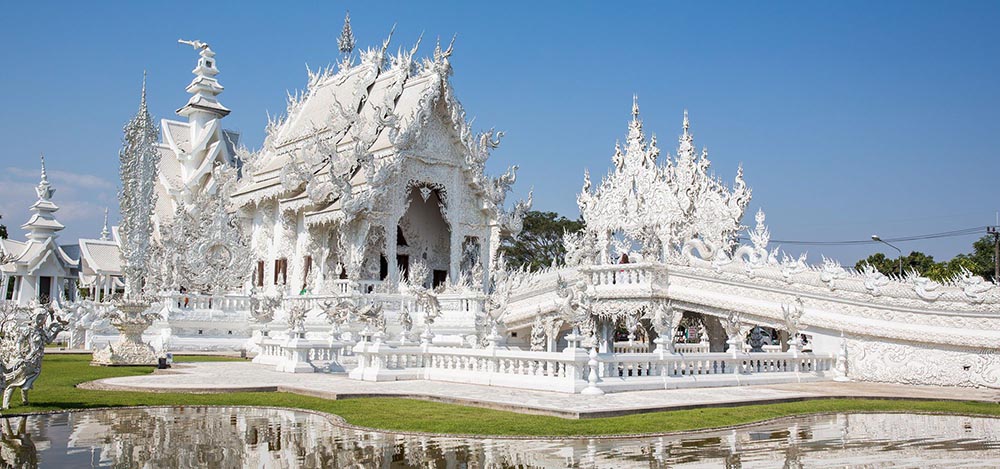 Chiang Rai
Chiang Rai is located in northern of Thailand, nearby the borders of Laos and Myanmar. It's well known as a sleepy provincial town with a great atmosphere. Must-visit destinations are: Wat Phra Kaew (royal temple), the Navel City Pillar, Mae Fah Luang Art and Cultural Park...
Chiang Rai is home to a number of different hill-tribe communities including Karen, Akha and Lisu. If you would like to go to one of the villages, pay a visit first to the informative Hill-Tribe Museum in downtown Chiang Rai where you can learn more about the culture of the different communities and be given tips on etiquette and responsible tourism. Staff at the museum can help you book tours or you can also take a look at some of the options available from Local Alike, an award-winning social enterprise that enables travellers to enjoy authentic community-based experiences.
One of the most famous artists in Thailand, Chalermchai Kositpipat, is a Chiang Rai native. If you visit Chiang Rai you can see his distinctive style on display at a number of locations.
With its scenic trails, lakes, meadows, and restaurants, Singha Park is an enjoyable excursion from the city. Areas of the park are still a working farm with barley fields and tea plantations and there are also orchards and fields where visitors are allowed to pick fruit and vegetables. Hire a bicycle to ride around the expansive grounds or use the hop-on hop-off trams. A visit to Singha Park can easily be combined with a trip to the nearby White Temple.
Located within the Golden Triangle, the mountain of Doi Tung stands only a few miles away from the Thailand-Myanmar border. The mountain boasts peaks about 1400 meters into the air and offers spectacular views of both Burma and Thailand from its peak.
With countless landscapes of Buddhism, nature and Lanna culture, Chiang Rai will be a paradise for those who want to find a little tranquility and discover new things. Once coming to this land, you will be sure you will quickly love this rustic land that is equally interesting.